Book directly by calling, then pay cash the day of the tour or pay using using PayPal before your tour:

Rates & Reservations
Marc's Village Walking tour costs $35 a person. You may book my tour by calling me at 646-283-4379 or email me at info@marcvillagewalk.com. I encourage you to book my tour directly and pay by cash or PayPal. If you are not comfortable booking directly with me you may use Trip Advisor or Viator (they deduct $8.75 a person).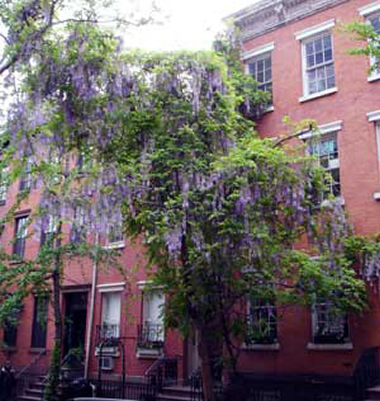 Times
I'm available for tours daily starting at any time from 9 am on to 8 pm. Except on most Tuesday and Friday, when tours start from 9 through 10 am and resume at 5 pm until 8 pm. You choose the time you want.
Flexible Schedule
I lead exclusive and personalized walking tours with a small group (usually 1 to 6 people). We walk through the historic and charming area called Greenwich Village in New York City. There are a hidden gardens and parks to stop and rest in along the way, or you may like to visit the numerous cafes for coffee or a snack.
I can also escort small groups to museums and other sites of interest in New York City and make suggestions of places of interest to visit.
The tour takes approximately two hours, or until you are tired. Please contact contact Marc for more information.
Directions for Tours of Greenwich Village
After booking Marc's Village Walk and choosing the date and time, you'll meet up at 8th Avenue and West 14th Street (NW corner by CVS) or at another prearranged location. Marc carries a black shoulder bag with his tour guide license attached to it.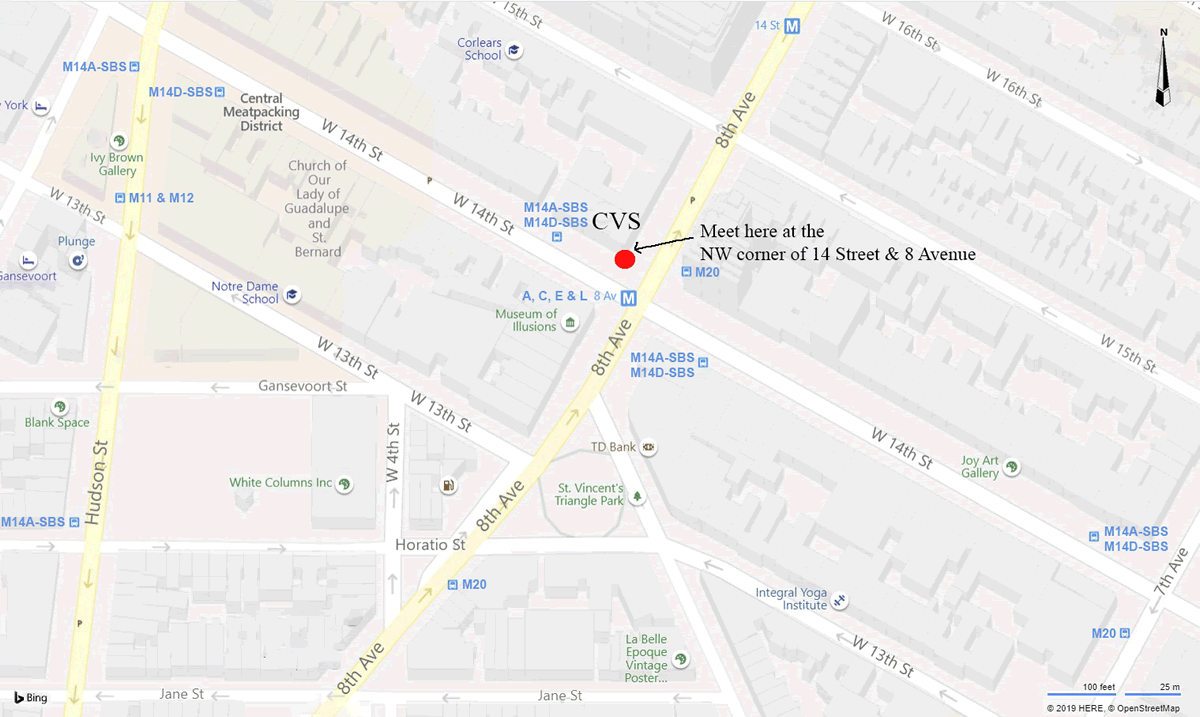 Subway:
There is a subway stop at West 14th Street and 8th Avenue on the IND line A, C, or E or the cross town L subway train. If taking the 7th Avenue # 1, 2, or 3 subway, get off at 14th Street and 7th Avenue and walk one block west on 14th Street and 8th Avenue.
Bus:
Take either the M11 or M20 bus to West 14th Street and walk to 8th Avenue or take the M14A-SBS or M14D-SBS bus from the east side of Manhattan and get off at 14th Street and 8th Avenue.
Try MTA's Trip Planner for bus and subway directions.
Contact Marc for information or for travel directions.
A flier about Marc's Village Walk (PDF) with information.
Reviews
You may email me your review to post here info@marcvillagewalk.com, or you may write a review of Marc's Village Walk on Yelp, or on TripAdvisor.
Here are some reviews of Marc's Village Walk on TripAdvisor. Your reviews are much appreciated.
Thank you very much.